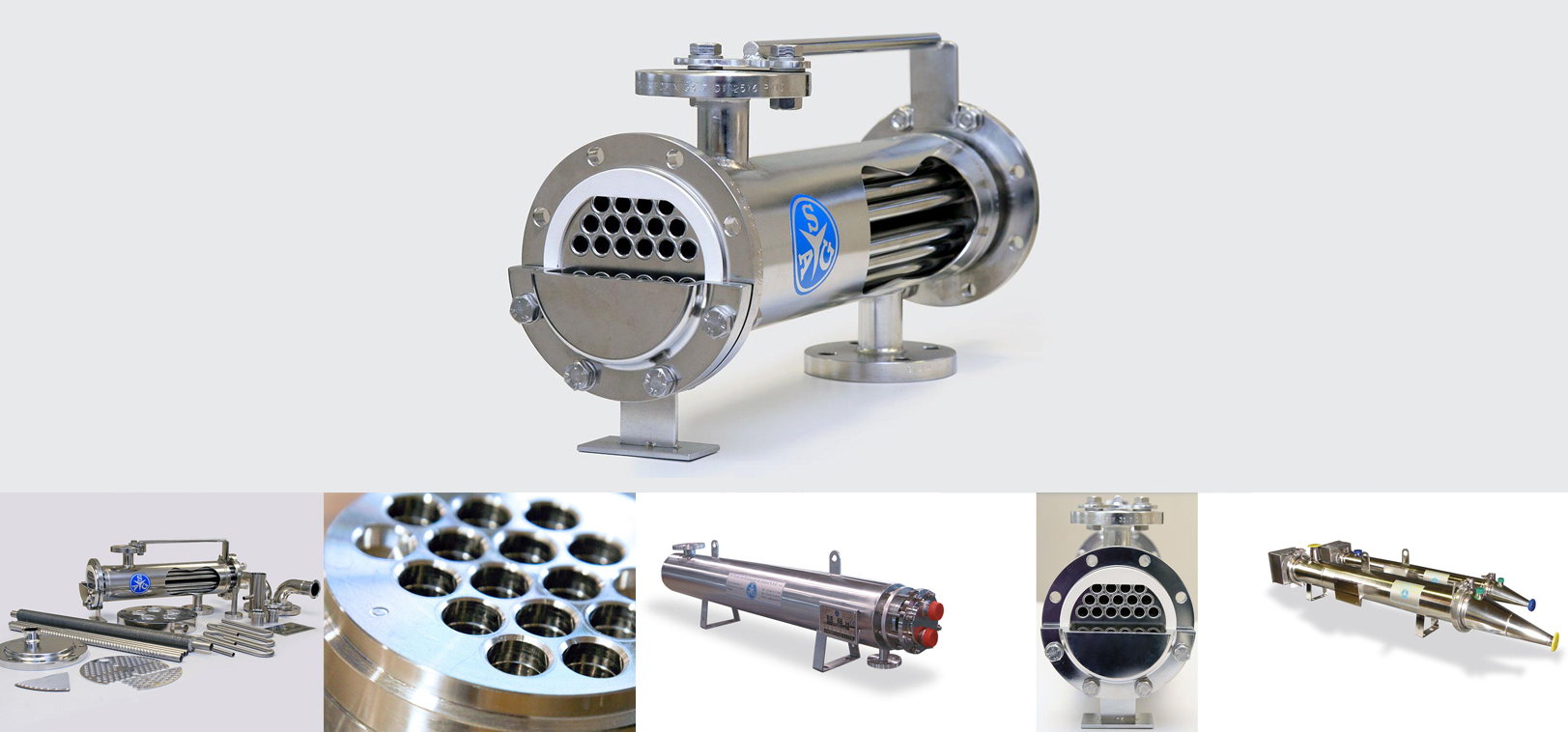 SAG Heat Exchangers
Specific features of our aseptic exchangers
Just as for the chemical or petrochemical sectors, aseptic (and also food and cosmetic) heat exchangers are conceived and designed based on an individual approach which enables us to respond to all of our clients' requirements.
Our engineers strive daily to improve the design of these double tubular plate exchangers in order to deliver an optimum heat and mechanical solution, while complying with pharmaceutical rules (FDA, GMP, cGMP, USP27, etc.).
The equipment may be positioned horizontally (with the possibility of being inclined) or vertically.
They are completely drainable and ventable.
They are fitted with a double tubular plate system which enables leaks to be detected.
The tube/tubular plate joins are produced using orbital welding for external plates and using double-groove hydraulic crimping for the internal plates (no damage to the condition of the surface compared to the traditional system).
Their heads are machined "in bulk".
These have leakage channels and flat embedded seals in order to ensure there are no areas of retention.