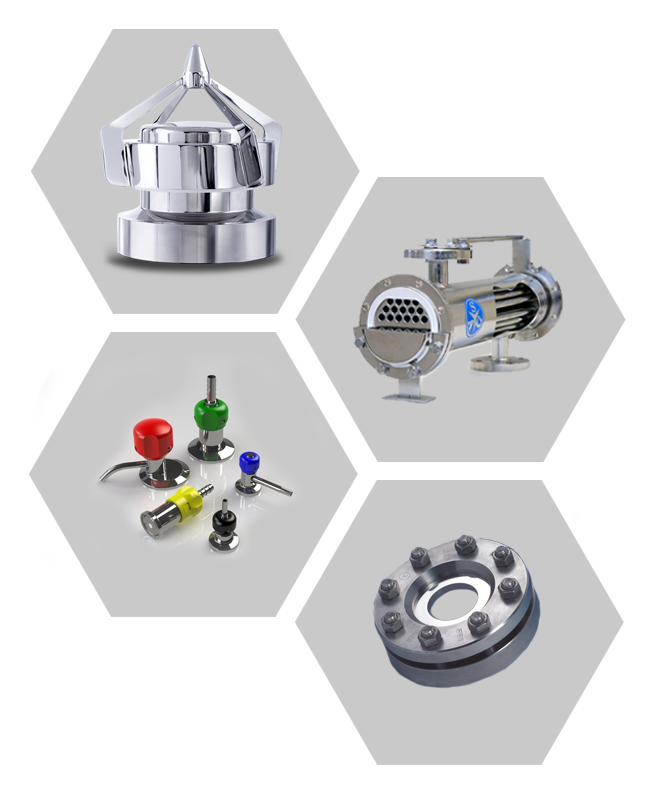 Metenova Agitators
Innovation is a new way to accomplish positive result that is substantially different from how it was done before. The combination of understanding, excellent technical skills, and possessing the will and courage to think "out-of-the-box" is required to be a successful innovator.
SAG Heat Exchangers
SAG is an official partner to leading industrial groups in the chemicals, petrochemicals, pharmaceuticals and nuclear industries.(stainless alloys, hasteloys, incoloys, duplex alloys) and composite materials (polypropylene, Pvdf, ECTFE, Etfe, Ptfe)
Process Sales & Technical Delivery.
We can take over the design of the project from conception to finished product or simply provide you with the technical skills to complete the project on your own terms and achieve what you are looking for.
Specification
Contact HPE and we will assist you in choosing the correct part for your system.
Delivery
It is our goal to deliver your parts on time and within budget.
Supply
our network of manufactures will ensure you will have access to the parts and spares you need
Support
We can provide full technical support through our manfacturing and supply network